This site's aim is to create the most comprehensive internet guide to Celtic FC, a football team based in Glasgow, Scotland. We hope to have everything that you won't find on other Celtic sites, official or unofficial.
TheCelticWiki.com, the original and best Celtic Wikipedia, is a resource for use by ALL Celtic and football fans.
June 2022: Apologies but we have some gremlins on site at the moment with many links not working (but no work has been lost).
Please use the search box at the bottom of the menu on the left-hand side if you have any issues. We are currently trying to rectify the problems, apologies for the temporary inconvenience.
NOTE: The Celtic Wiki has had to move platform. It is going to take us a while to update every broken link, and fix every ugly page.

Please bear with us, as this could take a while.

If there is something that you are looking for, your best bet is to use the Search Box, over there on the left.
If you would like to reference any part of the site please just contact a moderator and we will be happy to help.
If you have any problems registering, contact a moderator for help.
For your interest, please also download the free audio podcasts at the following link: Celtic History Podcasts
NOTE: If anyone wishes to become a contributor (especially previous contributors from old site), please contact us and we'll set you up with a log-in.

Contact us most easily via twitter: @thecelticwiki
Fixtures, Results, Match Pics and Reports
Last Seasons
2019 – 2020 – 2021
The Club
About Celtic
Club's Foundation
Celtic – The Name
Honours
Club Records
Celtic Badge
Quotes
On This Day
Board
Finances
Mascots
Celtic Lexicon/Slang
Celtic Players
First Team Squad
Reserves and Youth Team
Greats and Legends
A to Z of Celtic players
Celtic Managers
Coaching and Backroom Staff
Transfers
Year By Year
All Time Record in Competitive Games (By Club)
All Time Record in Competitive Games (By Competition)
Friendlies
Home | Away | Tribute
Testimonials & Tributes
Celtic Players | Guests
Other Categories
Key Matches Through The Years
The War Years | Penalty Shoot-outs | Tournaments

Celtic Park
History of the Celtic Park
Pre-war Celtic Park pics | Post war-1990
Celtic Park till 2004 | Current Celtic stadium pictures
Cambuslang site plans | Construction Pictures
Plans & Timetable | First Turf for "New" Celtic Park
Current Stadium to 2014 pics | Inside the Stadium | Lennoxtown
Year By Year
Players | Team Line Ups | Managers
Stadium | The Video Library
Supporters | Banners & Displays | Mascots
Miscellaneous | Photoshops | Colourisations
Celtic Kit
Home Kit | Away Kit | Goalkeeper Kit
Celtic badges through the years
Other Clubs with hoops!
Fans and Collectables
Supporters
Celtic Supporters Clubs around the World
Songs and anthems
Celtic Collectables
Celtic Badges
Celtic Programmes Online (external)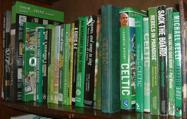 The Celtic Wiki Book Award
The Celtic View
Match Programmes
Books
Celtic TV | Celtic Multimedia
Newspaper Extracts
Forums & Webpages | Fanzines
Magazines | Cartoons & Illustrations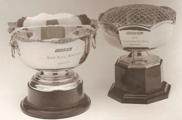 A-Z of Site & Articles
Miscellaneous articles
About The Celtic Wiki
Graves & Memorials
Site Links (External)